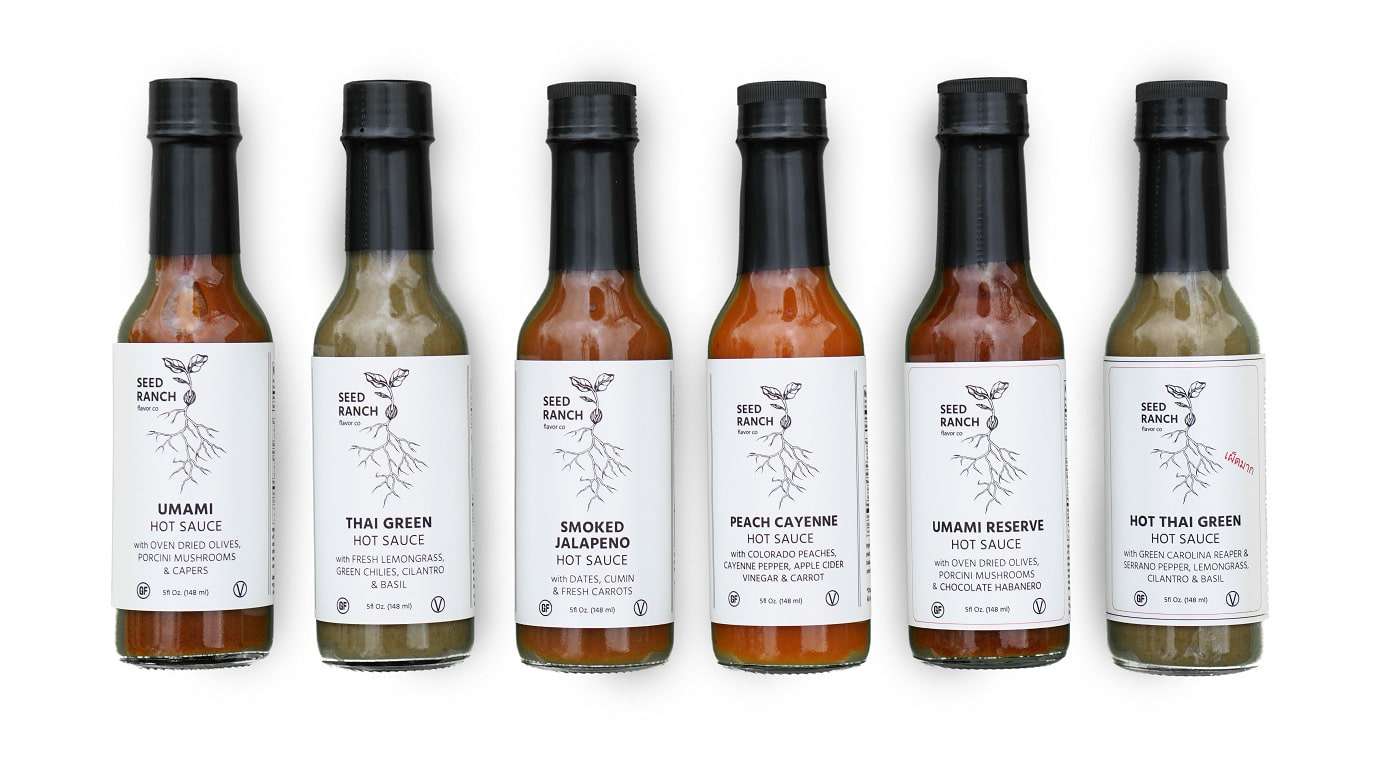 Seed Ranch Flavor Co. is the brainchild of Boulder, Colorado based entrepreneur and self-confessed foodie, David Delcourt.
After selling his first business, MakeMeSustainable Inc., which provided businesses with tools and information for energy efficiency and to reduce their carbon footprint, to New Jersey-based Noveda Technologies in 2011, David began experimenting with and developing hot sauces with his friend and co-founder of Seed Ranch Flavor Co., Joshua Onysko.
Driven by a desire to create unique, flavourful sauces that were all-natural, organic, and non-GMO and produced from locally sourced ingredients, David and Joshua shared their new sauce creations with family and friends who were impressed enough to encourage them to continue delving deeper into sauce development and production.
By the end of 2016 the pair had developed three flavours: Smoked Jalapeno, Thai Green and Umami. Later, three more sauces were added to the range, the spicier Umami Reserve, Peach Cayenne, and Carolina Reaper based HOT Thai Green.
Seed Ranch Flavor Co's sauces are all flavour focused and are produced using plant-based organic ingredients which create rich, sophisticated flavours for everyday use. Every sauce is lovingly blended, stirred, and simmered to its truest perfection, to produce the finest and richest flavour experience possible.
These unique and delicious sauces are not just for adding to food. They can also be used as the base for an endless variety of recipes, as well as for dousing, grilling, sauteing, dressing, and marinating. The only limitation is your own imagination.
Sauce Mania is proud to stock Seed Ranch Flavor Co's complete range of sauces. If you're a big fan of flavour, then you should really try them for yourself. We doubt you'll find another sauce with bigger, richer, more complex flavours than these delicious sauces.